Owner FAQ's
Important Information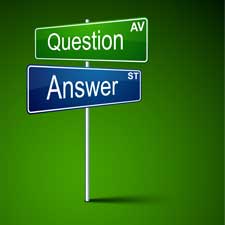 It is fairly common for most owners to have similar questions. To immediately provide answers to these frequently asked questions for you to review at your convenience, we compiled a list of common questions with their corresponding answers directly below. If for some reason you do not find an answer to one of your questions, please complete the "Have a Question" form located in the on the right side of this page. We will promptly respond to your question.
We want your business and know that an essential factor in your decision process is making sure you are comfortable and confident in our services. We value your questions and feel privileged when owners entrust us with their properties. If you have any questions, please let us know.
How much do you charge?
Management fee: A percentage of the monthly rent collected
Finder Fee: Percentage based on monthly rental amount of a 12 month lease. We only get paid after we secure a tenant for you.
First Renewal Fee: Percentage based on monthly rental amount of a 12 month lease at a rate of half the Finder Fee.
Second, Third, and so on Year Renewal Fee: $0 – It is common for our tenants to renew for multiple years.
Housesit a vacant property: Flat fee based on desired services of property owner. At minimum, we visit the property monthly once a month and coordinate any routine maintenance requested.
What are my upfront costs?
The Jander Group does NOT charge any type of account setup fee, which is a hidden cost of many property management companies.
We do collect an Owner Reserve of $400, which is deposited into one of our trust accounts and only used to pay for maintenance related expenses.
Some owners that travel often request a higher Owner Reserve, which we can accommodate.
What services are included in the Management fee?
•

Tenant Management
o

Generate, maintain and properly complete tenancies with tenants
o

Monitor tenant to ensure adherence of the written lease agreement
o

Receive and handle all maintenance requests
o

Hold security deposit in escrow trust account and properly disperse security deposit upon lease completion
o

Field and address any tenant issues during lease and at move out
o

Billing and collection of tenant payments
o

Overseeing an eviction (which is extremely rare)
•

Accounting
o

Timely rent collection
o

Monthly owner statements
o

Prompt invoice payments
o

Verifying vendor invoices for accuracy
o

Confirming vendor insurance and licensing information
o

Payment of HOA dues, if requested by property owner.
•

Rental Property Maintenance
o

Exterior maintenance:

Coordinate lawn and pool services (if included in rent)

Coordinate exterior repairs (roof, siding, gutters, etc.) as necessary
o

Interior maintenance:

Coordinate with tenant and vendor to ensure proper completion of necessary repairs to maintain the integrity of your rental home.
o

Interior Renovation:

Coordinate interior and exterior painting, flooring replacement, small scale renovations to maximize the rental income for your property.
What services are included in the Finder Fee?
•
Strategic Marketing:
-

Place, monitor, an update ads on numerous rental property search websites
-

Advertise via our real estate optimized website – www.jandergroup.com
-

List with local MLS
-

Coordinate with local chambers and business contacts
-

Network with local Realtors

•
Shoot quality interior and exterior photos and edit for maximum effectiveness
•
Record internal video as provided when property is vacant
•
Place professional For Lease sign at property provided subdivision permits such
•
Personally show each property to prospective tenants
•
Thoroughly screen prospective tenants as detailed in Tenant Screening section
•
Prepare and execute written lease agreement
•
Collect security deposit, pet deposit (if applicable), and first month's rent
•
Document property condition prior to lease commencement
•
Confirm property is in "rent ready" condition to ensure smooth move-in for new tenant
What is the Owner Reserve?
The Owner Reserve is your money that is kept on deposit to ensure we have funds available for timely payment of maintenance bills. The standard owner reserve amount is $400; however, we can accommodate a higher owner reserve if desired. When a maintenance bill is paid with owner reserve funds, the owner reserve is replenished back to the designated amount with the collection of the next month's rent. For small repairs under $400, we coordinate the repair and payment without hassling the property owner. If there is a maintenance item during a tenant's tenancy that will exceed $400, we will contact the property owner to advise of the exact issue and the options to complete the necessary repairs.
What is the minimum amount of maintenance required to rent out my property?
In order for your home to be in "rent ready" condition, we suggest that all walls and woodwork be freshly painted or touched up, if possible, as to remove any scuff marks, nail holes, etc. The carpets should be professionally steam cleaned, the interior of the home shall be maid clean (please see our maid checklist), confirm working smoke detectors, working windows to easily open, lock & screens, the locks on all exterior doors should be re-keyed. The HVAC system must be in proper working order and have new, clean filter(s). The home shall be pest-free. The yard should be properly manicured with a fresh cut and clean up (mow, edge, weed, mulch in beds).
Can I save a portion of the rental proceeds to pay for future maintenance needs?
Yes, we will be happy to set your owner reserve to higher amount and maintain those funds in our non-interest bearing trust account. Simply contact our accounting department to inform them of the amount you would like to reserve.
How much should I set aside for property maintenance?
This amount will largely depend on the age and condition of the property but the industry general norm is approximately 10-15% of the rental income should be budgeted for maintenance. Carpet typically last 5-8 years depending on the quality. We highly recommend a hard surface (tile, hardwood, stained concrete) in all living, wet and traffic areas as opposed to carpet. The initial cost to install a hard surface will be more than carpet but will certainly save you money in the long run. In between tenants, we will hold the last month's rent in reserve to ensure proper funds to complete the necessary turnaround work.
When will the rent proceeds be deposited in my account?
We strive to disburse owner rent proceeds as quickly as possible each month with this normally occurring around mid-month (15th). The exact date largely depends on timing of the 15th each month with weekends, holidays, and seasonal work load. You may receive your rent proceeds via check or ACH transfer.
Am I required to make my property available to Section 8?
No, The Jander Group does not accept Section 8 for any of the properties that we manage.
Are you licensed?
Yes, we are a fully licensed real estate firm in the state of Florida, Tennessee, and Arkansas. All of our leasing agents are licensed real estate agents (Realtors).
Can I reach you after hours?
We make every effort to promptly respond to our property owners. Typically, the fastest way for us to respond after hours is via email. We do have an after-hours maintenance emergency line for our tenants.
Do you sell real estate too?
Yes. We are a fully licensed real estate firm. We do have the legal ability and, more importantly, the expertise to sell your property. We reserve this service for our current owners only. We are very successful in selling for our owners as we know the property very well due to our management of the property.
How is rent collection handled?
More and more of our tenants are electing to pay online via their individual tenant portal. We also accept payment via personal check, money order, or certified check, which may be mailed to our office or dropped off in person. Rent is due 1st of each month and late fees begin to accrue if rent is not received from the tenant by the end of the grace period specified in the lease agreement. Each state can have different grace period requirements.
How long of a lease do you sign?
Our standard lease agreement is a minimal of 12 months in length. We can also offer multi-year lease agreements, which most owners love. Occasionally, we offer a lease term slightly less than 12 months if the shorter term will change the home's potential availability to a more desirable time of the year for rental homes.
How much security deposit do you charge the tenant?
Our standard security deposit is equal in value to the monthly rental rate. Some applicants might be conditionally approved based on a higher security deposit amount.
How soon can you start managing my property?
Short answer – right away. Long answer – As soon as we complete all of the necessary new management tasks (fully executed management agreement, $400 owner reserve payment, power of attorney specifically designated for management issues only, and keys to the property).
I received my rental proceeds but it is less than the full amount. How do I know why this occurred?
Your owner statement will fully address this accounting. Remember, the very first owner task we complete each month is rental proceeds disbursement as we know that owners want their money as quickly as possible. We kindly ask that you please wait to ask any small accounting questions until after you receive the corresponding owner statement at the end of that given month.
What happens if I do not pay my mortgage and my property becomes financially distressed?
If The Jander Group discovers that you have not properly paid your mortgage, The Jander Group will hold rental proceeds and freeze all owner related funds for the property. If the property goes into foreclosure, The Jander Group may release the tenant from the lease agreement and fully refund the security deposit and potentially rent held back due to the financial distress of the property.
What type of properties do you manage?
We focus on residential properties: single family homes, condominiums, and townhomes.
We also handle HOA management.
What type of reports do I get and how often?
Every month you will receive an owner statement via your dedicated owner portal which will detail the accounting for the property and, if any maintenance items were completed, a copy of the exact invoice will be included. Once your monthly statement is ready, you will receive an email notification. Typically, owner statements are ready at the end of a given month of the beginning of the next month.
Who holds the tenant security deposit?
The Jander Group holds all security deposit money in a non-interest bearing escrow account.
Have a Question?


From Our Clients
"Our experience with Jander Group for the past 3+ years was wonderful! Everyone that we encountered at Jander Group always did their best to accommodate our request. More importantly, Jander Group upheld their obligation to the lease addendum, went above and beyond to expedite the return of the escrowed monies and made a very difficult situation seem a littler easier. We greatly appreciate all of the wonderful customer service during our entire lease term with Jander Group."

- John and Allison W.