Tenant FAQs
Answers to your common questions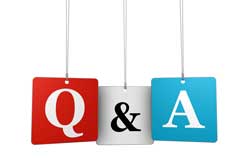 How do I pay rent?
Rent is due,
in our office
, on the first of each month and late if not received by end of the designated grace period, which is clearly stated in your lease agreement. Provided you are not required to pay via certified funds, you may submit
payment online
with your bank account information via your tenant portal. We also accept personal check, money order or bank check. If you know that you will have a delay or problem paying by the due date, please promptly notify our accounting department.
I want to get a pet after I've moved in. What do I do?
A pet must be approved BEFORE the pet is permitted on the premises. We cannot guarantee that we will be able to accept a pet after you have moved in. In order to potentially have a pet approved, you must make this request to us in writing with the corresponding veterinarian pet documents. If your pet addition request is approved, you will need to sign the necessary lease addendum documents as well as pay a required pet deposit and/or fee.
Can a pet visit the house?
No. Only pet(s) specifically authorized in the lease agreement may be on the premises. If any unauthorized pet is discovered to be at or have been at the property, you will be subject to pet fine(s) as stated in your lease agreement.

Please make sure you let your relatives, friends, etc. know that their pets are not permitted at your rental home at any time, even temporarily.
Am I permitted to change the locks?
No, your lease agreement strictly prohibits such an act. If for some reason you need an additional copy of the key, please let us know.
Am I allowed to make changes to the property?
Please consult your lease agreement for the Rules and Regulations. In general, no modifications may be made to the property without prior written permission. If you have any questions after reviewing your lease agreement, please let us know.
Who is responsible for paying for repairs & maintenance requests?
The tenant is responsible for reporting all maintenance issues to The Jander Group. If the tenant fails to properly report issues resulting in future damage, the tenant may be liable for those repairs.

For maintenance issues resulting from normal wear, the property owner pays for the repairs. If the repair issue is induced by tenant neglect (example: toy stuck down the toilet, not changing your HVAC filter monthly), the tenant will be financially responsible for the repair. The tenant should still submit the normal maintenance form and our vendor will come out to complete the repair and we will notify the tenant of the repair costs for prompt payment.
My lease expiration is coming up and I want to move out. What do I do?
Your lease agreement requires that you submit a written lease termination notice no later than 60 days prior to your lease agreement end date. Acceptable methods for written notice are email to your leasing agent, dropping off a letter to our office, or sending a letter via USPS certified or registered mail. You may also complete the 60 Day Notice Form here.
I would like to go month-to-month. Is that possible?
Please discuss your renewal options with the leasing agent that contacted you with your renewal options.
My future landlord wants a rental verification for me. How do I get a rental verification?
Please have your future landlord contact us directly to request a rental verification.
Am I required to leave my house clean when I move out?
Yes, you are required to leave the property maid clean when you move-out. Please make sure you fully clean the property prior to turning in your keys or hire one of our recommended maid vendors. If any cleaning items are left undone when you vacate, we will be forced to hire a maid to clean the home and there is often a minimum charge even if the required cleaning is small in nature.
Am I allowed to leave my keys at the house at move-out?
No, your lease agreement strictly requires you to turn in all of your keys to our office. Please leave the garage door remotes at the property in a kitchen drawer.
When will I receive my deposit back?
All security deposit dispositions are completed in our Greater Orlando Office and then mailed from that office to the forwarding address you supply to us when you submitted your 60 Day Notice. Typically, we are able to mail completed security deposit dispositions within 30 days of the lease end date. Security deposit dispositions may not be picked up at the offices of The Jander Group. If for some reason you have not received your security deposit disposition within 45 days of your lease end date, please let us know. Please review the security deposit section of your lease agreement for full information regarding your security deposit.