Welcome to The Jander Group, Inc.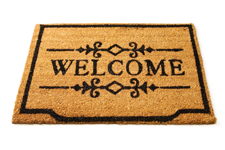 We are a full service property management company managing homes for rent in the Greater Orlando, Florida area as well as the Mid South area (Memphis, Tennessee). We specialize in residential and real estate services to fit your needs as an investor, landlord or homeowner. We tailor our services to ensure that you have the highest level of service for your home. The mission of The Jander Group is to provide truly professional service property management services to both property owners and quality tenants. By ensuring the homes we manage are well maintained and strategically marketed, we secure the best possible tenants for our property owners. We treat your home as our own while performing all of our tasks with professionalism and integrity.
If you are a local owner potentially in need of an individualized management service, please contact us to discuss possibly task specific options.