Maintenance Information
Reporting a Maintenance Issue
If this is a life threatening emergency CALL 911 IMMEDIATELY.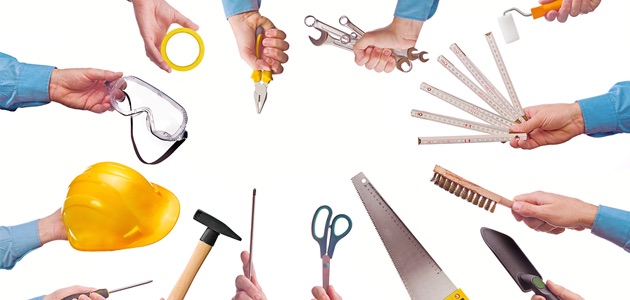 Prior to completing a maintenance request via your tenant portal, please make sure to fully read the Tenant Maintenance Manual and complete the self-help steps corresponding to your issue. The Tenant Maintenance Manual is also available on the Tenant Resources Page.
The Manual details:
Emergencies
TIPS - To Insure Prompt Service
Important Steps to Complete at Move-In
Self-Help Steps for the Common Maintenance Issues
Failing to complete the SELF-HELP STEPS outlined in the Tenant Maintenance Manual can COST YOU MONEY!!!
Tenants may be charged for a service call if it is determined that the tenant failed to complete the SELF-HELP STEPS, which would have solved the maintenance issue without the need for a service vendor.
Here is a brief list of issues and easy trouble shooting actions:
PLEASE MAKE SURE TO READ THE TENANT MAINTENANCE MANUAL FOR FULL DETAILS.
HVAC Not Cooling:

Check thermostat for functioning batteries.
Check thermostat to ensure it is set to cool mode.
Make sure HVAC Filter is clean. If not, replace with clean HVAC filter.
Check All Circuit Breakers.
Even if breakers do not appear tripped, turn breaker OFF and then back ON.
Confirm exterior compressor unit is free of debris.
If HVAC unit is "iced up" turn off at thermostat as HVAC technicians cannot service a frozen unit.

HVAC Not Heating:

Check thermostat for functioning batteries.
Check thermostat to ensure heat mode is on.
Make sure HVAC Filter is clean. If not, replace with clean HVAC filter.
For electrical heaters - locate furnace electrical breaker - turn breaker OFF and then back ON.
For gas heaters - check to see if pilot light is out. If so, follow instructions to light.

No Electricity:


Check the main electrical breaker to ensure it was not tripped.
Call your electrical company to make sure power has not been lost for your area.

Some Electrical Outlets do not have power:


Locate the main breaker panel (normally in the garage).
Check and reset individual breakers for troubled areas and/or replace blown fuses.
For the individual breakers, Turn OFF and Turn back ON.
Check and reset all GFI outlets (located in kitchen, bathrooms, utility rooms, and garages).
If the electrical outlet requires a wall switch to be ON, please ensure that switch is on.
Try using a different outlet to ensure problem is not with the item you are trying to power.

How to Light a Gas Fireplace:


Please read these tips from Lennox.

Toilet is clogged:

Water Leak:


Turn off water supply at the individual fixture.
If water is still leaking, turn off water at main supply line.
Immediately notify The Jander Group.

No Hot Water:


Locate Hot Water Tank.
If an electric heated tank, check and reset breaker in main power panel - turn OFF and turn back ON. Check and reset button next to thermostat.
If a gas heated tank, make sure pilot light is light. If not, follow the proper steps to light the pilot light.
Locate thermostat on hot water tank and ensure it is not on "vacation" mode. Adjust hot water thermostat upward for hotter water.

Hot Water is too Hot:


Find thermostat on hot water tank and turn down.

Garbage disposal not working:


Is the garbage disposal making a humming/buzzing noise when turned on? If you hear a sound, turn off disposal and unplug from wall. You most likely have an object locked up in the disposal. You will need to remove the object.
There may be an Allen wrench mounted on the side of the disposal or side of cabinet. Put the wrench in the center shaft and twist back and forth (this frees the jam in the disposal).
Remove the object that is causing the obstruction, turn back on, and test. Repeat until the object is removed.
If you do not hear a sound, find the garbage disposal reset button, which is normally on the bottom of the actual disposal unit underneath the sink.
Press the reset button and re-test.

Dishwasher holds water and won't drain:


Dishwashers are not meant to clean large food particles from dishes. You must rinse your dishes off prior to placing in dishwasher.
If your dishwasher is clogged with food, you will be charged to fix this issue.
Clean food out of bottom of dishwasher and the food catch tray.
Make a homemade solution of vinegar, baking soda and hot water and pour into the dishwasher.
Select the hottest setting on the dishwasher, run hot water in the sink, and run the dishwasher on a full cycle.
After you have freed the clog, run the dishwasher a second time on the hottest water setting and use powdered dish-washing soap.

Dishwasher does not have water coming in:


Start dishwasher and after a few moments, unlock dishwasher and look for water inside.
If there is no water on the bottom, pour two large glasses of hot water into the bottom and re-start.
If the problem continues, fill out and submit the form below.

Smoke Detector or Carbon Monoxide Detector chirping or won't work when tested:


First replace the batteries.
Allow a few minutes for the battery to charge the detector.
Test with approved smoke detector smoke spray.

Refrigerator too warm or too cold:


Check thermostat in refrigerator is set correctly.
Vacuum the back coil/grill.

Stove/Range not working:


Locate the electrical breaker.
Turn OFF and turn back ON.
Unplug and plug back in stove/range.
If oven is still not working, make sure the timer is not set OR set to cleaning mode.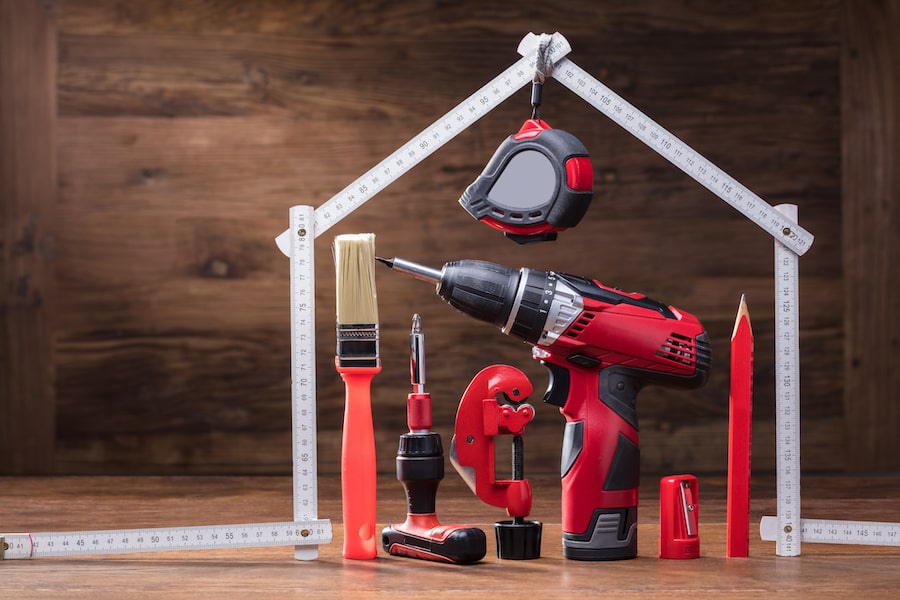 Maintenance Emergencies
Defined
Uncontrolled running water (ex. burst water pipe)
Complete loss of sewer (ex. no working toilets)
Sewage Backup into the home
Electrical Sparking
Complete loss of heat when daytime temperatures are below freezing
Reporting
During normal business hours please first complete a maintenance request via your tenant portal and then call your local Jander Group Office to report to the maintenance department.
After hours call our answering service at 407.447.8221.
CALL 911 IMMEDIATELY FOR ANY FIRE EMERGENCY
Please do not call the answering service for non-emergency issues. You will be told to follow the standard maintenance reporting protocol.
Important
Repair of damage caused by your negligence or misuse is your financial responsibility. In such cases, repairs will be made, but you will be charged for the cost of the labor and materials. Plumbing stoppages caused by your negligence or misuse will be paid by you.
Tenant Portal Login