Realtor Showing Instructions
Let's work together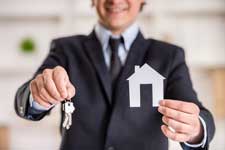 Do you have a client interested in seeing one of our properties?
Please contact us by completing the form on this right side of this page or by calling our office to speak with our leasing team.
If the home is vacant, we will either have the home on lockbox or you will need to come into our office to pick up a key.
If the home is occupied by current tenants, we will need to coordinate any potential showings with the tenant. Please keep in mind that our tenants are used to showings occurring during normal business hours. When your clients become our tenants, they will be enjoy the same respect of their privacy.
If you are attempting to contact us outside of normal business hours, the quickest way for you to get a response is by completing the form below.
New Tenant Referral Fees
The Jander Group values you sending us prospective tenants and we gladly pay a referral fee once your client signs our standard 12 month lease agreement and moves into the property. Please make sure your client lists your name on the lease application.