Owner Resources
Information You Need
Info You Need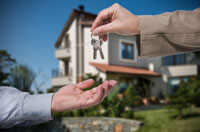 At The Jander Group, Inc., we take great care to treat your home as our own. We offer complete property management services to make investment property ownership stress free. In addition to our comprehensive services, we also offer task specific management services for those local owners who might only need help with a particular task. The Jander Group will fit your needs as a landlord or homeowner, and tailor our services to ensure that you have the highest and most professional level of service for your rental home.
Owner Login Owner Management Services
Resources
Forms
Owner FAQs
It is fairly common for most owners to have similar questions. To immediately provide answers to these frequently asked questions for you to review at your convenience, we compiled a list of common questions with their corresponding answers directly below. If for some reason you do not find an answer to one of your questions, please complete the "Have a Question" form located in the on the right side of this page. We will promptly respond to your question.
We want your business and know that an essential factor in your decision process is making sure you are comfortable and confident in our services. We value your questions and feel privileged when owners entrust us with their properties. If you have any questions, please let us know.
View More