Authors: Andrew Musashe, District Manager, and Hope McDavid with Hope McDavid Interiors.

The Jander Group knows that just about everyone these days operates on a pretty strict budget. Being a licensed real estate firm for almost 30 years specializing in residential real estate, we know people cherish where they live and desire to make their home beautiful. The Jander Group has teamed up with local interior design expert, Hope McDavid, to present a new blog series titled Decorating on a Budget to bring tips and recommendations for how to decorate your home without breaking the bank. This multi-part series will include interviews with Hope that delve into her recommendations and expertise on decorating.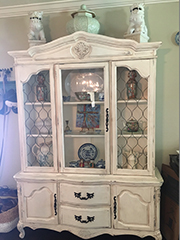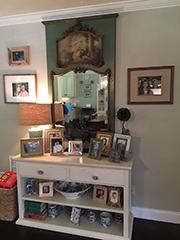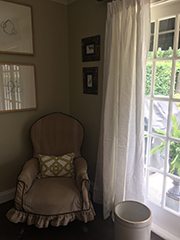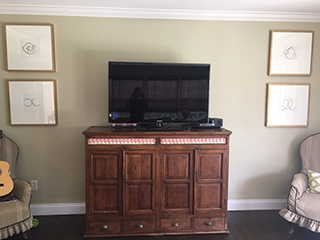 In this second installment of our short series, Hope McDavid shares How to Mix Old and New Things when decorating on a budget. Hope tells us "the best place to get old items is from family members like grandparents or great grandparents because those items are free!" In addition to old items from family members being free, the other great benefit is the sentimental value of having that history in your home. At The Jander Group some of the furniture in our Greater Orlando Office was passed down from family members and items we cherish seeing every work day. Some people are not fortunate enough to have items given to them by family members and in those cases Hope says, "if you aren't able to get items from family the next best places are antique stores, thrift stores and consignment stores." When searching for items this way, it will take some time and effort to find great deals; but, once you do, you will then have things to pass along to your children. In the video paired with this blog post, you will see that Hope shares examples around her house of mixing old items with new items. She tells us, "I have several pieces I've gotten from my family and my husband's. In my living room, I have two great chairs that were my great grandmother's and I've had them recovered and now they are slipcovered. Those chairs are mixed in with new furniture like our sofa and ottoman." Hope used fabrics from the establishments listed in the first installment of this short series. Decorating on a budget is not as daunting of a task as most people think. The key is to think about all of your resources and use your imagination to mix old items with new items to find the perfect fit for you.
.
Please watch the above video to see Hope personally share how she mixed old and new things in her home.
If you are interested in Hope's interior design services, her contact info is:
Hope McDavid Interiors
Instagram - @hopemcdavidinteriors
Hope.mcdavid@hotmail.com
(407) 782-6602
If you are looking for a great rental home, please visit our website to find all of our currently available homes. If you are a property owner potentially interested in our exceptional Orlando Property Management Services, we invite you to call our office directly or submit an inquiry on our website. We are local and know the area very well. Remember, our Greater Orlando Office is located in Winter Park! Follow us on Instagram @jandergroup.