Orlando Property Management
Let us manage your Orlando, Florida rental property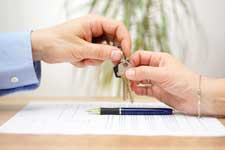 With over 100 years of Property Management and Real Estate experience, The Jander Group offers a full range of property management services tailored to you as an investor, homeowner, or landlord.
We have an extensive portfolio of single family homes, townhouses and condos in the Orlando, Florida area. The one thing that remains the same for each type of owner is our end goal; maintaining a steady revenue stream through having the property leased, while protecting the property as if it were our own.
We want to maximize your income by keeping your expenses as low as possible. At the same time, The Jander Group strives to ensure the long term profitability for our owners by making sure the necessary maintenance tasks are properly completed to maintain the integrity of your quality rental property.
This essential balance takes experience as well as tried and trusted systems and procedures to ensure all of these aspects run smooth.
Sample Virtual Tours - How we market your home for rent
For investors, we are a "one stop shop"
We can assist with purchasing residential investment properties, as well as with rehabs as your consultant, securing a quality tenant and subsequent management of the property. We can also assist with the sale down the road, if and when that time comes. If you own a residential home or property and are looking for a management team, look no further!
The Benefits of using Jander Group, Inc.
No hassle management
Automated owner statements
Online Owner Portal Access
Industry leading marketing tools
24/7 maintenance request handling
Prompt Response to Tenant Requests
Low vacancy rate
Low time on market
Industry specific local knowledge
What we do as your Orlando property manager:
Fill vacancies
Advertise your rental
Handle tenant inquiries
Background and credit investigations
Application processing
Lease signing
Full service repair
Rent collection
Accounting
Coordinate Evictions
Why you should choose The Jander Group, Inc. for your property management
The Jander Group, Inc. tackles the daily tasks associated with owning a rental home allowing property owners to focus their energy and time elsewhere.  We regularly update you on your property's activities and provide our expert advice when you have to make major decisions.
Experience is Key
Residential Property Management is our specialty with our staff having over 100 years of experience in the industry.  You can trust us to manage your property as if it were our own.
Happy Tenants
The Jander Group expeditiously replies to rental inquiries
Our professional, knowledgeable and ethical staff begins to establish an amicable relationship with potential renters at first contact.
Our friendly leasing agents personally show your rental home to prospective renters in order to further establish our professional character and highlight the characteristics of your property and the neighborhood.  Many property management companies have recently eliminated this vital leasing element to cut costs and now only exhibit homes via remote showings which potentially compromises the safety of your investment.
Property Evaluation
+
The Jander Group will complete a thorough assessment of the rental market for your home's particular area and neighborhood as well as the overall Orlando area. We will also report the overall condition of your rental home and advise of potential upgrades that could increase the demand and rent. Our evaluation will include an accurate and realistic rental range in order to get your property rented as soon as possible to a quality tenant.
Marketing
+
Properly marketing your rental home is essential for finding a quality tenant. The number one place people search from rental homes is online, which is why we invest a majority of our resources in strategic internet marketing through our property management optimized website, over 30 real estate specific advertising websites, and our local Realtor/MLS Organizations.
We place our professional "For Lease" sign in the yard of your rental home to capture local drive-by traffic provided the home's subdivision allows such signage.
When your property is available for rent, we professionally advertise the home through our state of the art website, many common home search websites and through our numerous local real estate contacts.  In addition to digital photos of both the interior and exterior, we also provide internal videos of vacant homes in our website advertising.
Our exemplary reputation extends through the local business chamber and Better Business Bureau. To make sure we still capture the old fashion drive by client, we will place one of our professional For Lease signs in the property's yard provided the local HOA allows such.
In addition to our online presence, we have strong relationships with our fellow realtors and local real estate community greatly aiding our ability to secure realtor referrals for outstanding clients.
Tenant Screening
+
Proper tenant screening is absolutely vital to a successful rental property; however, very few companies devote the necessary resources to fully screen prospective tenants. Most companies will take just about anyone who has a security deposit regardless of the person's financial viability for the sooner the company rents the home, the quicker that company gets paid. While The Jander Group certainly strives to promptly lease each property, we will not approve a lease application unless the applicant meets our standard leasing criteria designed to minimize the potential risk for you as the property owner. All too often we receive inquiries from prospective management clients in horrible situations with destructive and non-paying tenants that most likely should have never been permitted to lease their rental home.
The saying "you get what you pay for" routinely holds true in the property management industry and a property owner will always be taking a huge risk with a discount property management company.
We meticulously process lease applications to determine the lease applicant's qualifications for rental. At minimum, we obtain a full credit report, search eviction and criminal records, thoroughly verify rental/mortgage history, and validate stated income to analyze debt to income ratios. We actually take the time to fully analyze the lease applicant's financial viability to practically eliminate the risk of default. We have the lowest eviction rates in the local area, which is a testament to our diligence in seeking out and securing quality tenants for our property owners.
Security Deposits
+
Our standard security deposit is normally equal in value to one month's rent. There are some instances in which a lease applicant might be conditionally approved based on a higher security deposit amount. As required by Florida Law, the tenant's security deposit must be held in our escrow account until the tenant vacates the property. A tenant's deposit is for damages only, not normal wear and tear and is not used as last month's rent. After The Jander Group completes the required move-out inspection, we compile the tenant's final accounting in order to accurately prepare the security deposit disposition, which is sent to the tenant via certified mail within the time frame mandated by Florida Law.
The Jander Group places extreme care on Security Deposit Dispositions individually processing each in accordance with the respective state statutes.
Lease Preparation
+
Our proprietary lease agreement is very detailed and written by experience real estate attorneys to ensure proper compliance with state's respective Landlord Tenant Law. Additionally, our lease agreement is updated in adherence to statutes' changes and routinely revised to properly account for the ever increasing demands of the property management industry.
Our lease application is available via our website for potential renters.
We meticulously process lease applications to determine the lease applicant's qualifications for rental.  At minimum, we obtain a credit report, search eviction and criminal records, thoroughly verify rental/mortgage history, and validate stated income to analyze debt to income ratios.
The Jander Group, Inc. further protects property owners via a detailed, proprietary lease agreement examined by real estate attorneys to be in compliance with local Landlord Tenant Law.
Owner Payments and Reporting
+
Rent is due on the 1st.  If the rent is not received by the close of the state specified grace period, the tenant is promptly contacted and served with the state specific notice to pay documentation.
Owner may elect to receive their monthly owner proceeds via check or direct deposit.  Proceeds are disbursed on or before the 15th of the month provided your tenant made timely payment.
Our property management software allows you to access your monthly statements at your convenience via your online owner portal.  If any maintenance tasks were required, your monthly statements will include a PDF of the actual invoice.
The Jander Group diligently works to complete Year-End Accounting no later than the end of January for we know you promptly need this documentation to accurately and timely prepare your taxes.
Maintenance
+
The Jander Group uses independent vendors to fix maintenance issues when they arise at your rental property.  We vet these vendors to insure they complete quality work at reasonable rates and require all vendors to carry and provide proof of liability insurance and/or workman's compensation insurance.  In the same manner that we strive to quickly disburse your rental proceeds each month, we promptly pay vendor invoices, which certainly does not go unnoticed in the vendor community.  We routinely receive requests from local companies asking to be added to our vendor list due to our exemplary reputation.
Our quality relationships with our independent vendors certainly aid in our high retention rate of tenants.  Since most of our vendors have worked for us for a number of years, they greatly appreciate our professional business practices which translates to them making sure to give our tenants prompt and friendly service.  It is not uncommon for one of our vendors to prioritize our properties for they know that they will not have to beg us to pay their invoices.
There is never an up-charge assessed for maintenance work.  Your account is charged for the exact amount paid on the vendor invoice.
We fully realize that prompt responses to maintenance requests not only protects your investment but also keeps your tenant happy.  A happy tenant is much more likely to renew their lease agreement which makes your investment more profitable.
Tenant Move Out
+
As your tenant's lease agreement approaches its end date, The Jander Group contacts your tenant to coordinate a renewal lease term.  Turnaround costs between tenants is one of the largest rental home expenses, which is why we strive to have a great relationship with your tenant increasing the likelihood of lease renewal.
When a tenant does move out of your rental home, we complete a detailed move-out inspection accurately documenting the property's condition via photos.
Orlando Area Information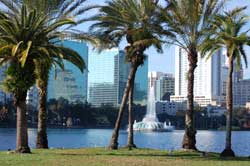 Written by Suzanne and Andrew Musashe
What's not to like about Orlando!!!  The city where children of all ages hear the name Walt Disney World and Universal Studios and smiles comes to their faces.  Who doesn't like to imagine living in a Cinderella's Castle or strolling down Main Street watching parades each and every day of the year with all the Disney Characters in all of their glory waving and dancing.  There are very few cities in the world, let alone the United States, where one can take children of all ages to enjoy wholesome entertainment and not have to worry about potentially child insensitive issues.
When Universal Studios added Harry Potter exhibits and rides a few years ago, it greatly elevated their attractiveness to all age groups and brought in folks from all over the world. Universal has awesome rides for small children to fun loving adults, rivaling some of the best theme parks in the world that specialize in rollercoaster rides.  Now let's not forget Sea World where children and adults can get educated about sea life and entertained at the same time.  With all of these parks within miles of each other, it makes Orlando an amazing place to vacation.  Orlando also offers some great options for hotels with many being right on the Disney and Universal properties.  They make it very easy to enjoy days without traveling far to rest up for the next fun filled day. 
But Orlando is much more than a vacation destination.  What's it like to live in Orlando?  Well, for one it is hard to beat the sunshine and warm weather all year long. Having been in operation in Orlando for multiple decades, we have become spoiled by the great weather but love to share it with others.
Orlando offers great higher learning establishments and even is home to the largest university in the entire state of Florida – The University of Central Florida. Additionally, Orlando boasts the Florida A&M Law School and Florida State University utilizes Orlando to clinically train its third and four year medical students.
Let's not forget the Dr. Phillips Performing Arts Center, which covers two blocks in downtown Orlando and is top notch for bring culture to our great city. Once can see first class performances like Beauty and the Beast to Jackson Browne to Star Wars and Handel's Messiah.  There really isn't a bad seat in the house and once again something for all ages.
Orlando is also quickly becoming a great sports town. The Orlando Magic of the NBA started way back in 1989 and were the only professional sports team in Orlando until Major League Soccer granted Orlando its own franchise – Orlando City Soccer Club. The Lions have a tremendous following and now play in their own soccer specific stadium in downtown Orlando. There also a women's professional soccer team – Orlando Pride – that utilizes the same stadium. When it comes to college sports, Orlando is a huge player. Every year Orlando hosts numerous college bowl games, which brings in people from all over the US. Additionally, the University of Central Florida's football team achieved a historic in 2017 as the only undefeated team in all of Division 1 football.
We have sports covered!!
But of course, it wouldn't be Florida unless you enjoyed the great outdoors. We have numerous state and national parks offering outdoor learning for all ages. If one is feeling brave, we recommend an adventurous airboat ride to see a few gators while in our city……..we do aim to please. With only a short drive, one can be at the Atlantic Ocean enjoying the calming waves on many of our great beaches. Just don't forget your umbrella, chairs and sunscreen. Make sure you stock up on bug spray because our no see ums and mosquitos are out in full force in the summer months.  But this is a small price to pay for not owning a snow shovel or winter coats and snow boots.
Orlando also offers great diversity with a majority of the population originally being from somewhere else. Since many of us were also once newcomers, we can completely relate to helping you understand that our air conditioning run 24-7 with temperature in the 90's and humidity reaches 100% in the summer time. Short Sleeve tops, bathing suits, and flip flops are a must for summertime clothing.
Welcome to Orlando. We are confident that you will enjoy this great area to live. Please do not hesitate to let us know if you need some local expertise.
Areas We Serve
Orlando and Surrounding areas (we use I-4 as the dividing line between East and West)
Counties We Serve
Orange County
Seminole County
Volusia County
Get a Free Management Quote


From Our Clients
Single family homes are an attractive investment option. But the typical investor relies upon expert support throughout the "life cycle": property acquisition, tenant identification and management, property maintenance and ultimately property disposition. This is especially true for an investor that lives outside of the area.

Having enjoyed six such life cycles over the past 15 years, we are delighted to be able to endorse the range of professional services offered by Jander. Our expectations have consistently been exceeded at each step of the way. They are a tremendous business partner.

Diane and Tom C.