Orlando Property Management
Let us manage your Orlando, Florida rental property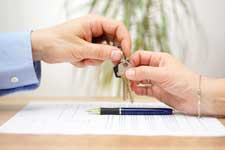 With over 100 years of Property Management and Real Estate experience, The Jander Group offers a full range of property management services tailored to you as an investor, homeowner, or landlord.
We have an extensive portfolio of single family homes, townhouses and condos in the Orlando, Florida area. The one thing that remains the same for each type of owner is our end goal; maintaining a steady revenue stream through having the property leased, while protecting the property as if it were our own.
We want to maximize your income by keeping your expenses as low as possible. At the same time, The Jander Group strives to ensure the long term profitability for our owners by making sure the necessary maintenance tasks are properly completed to maintain the integrity of your quality rental property.
This essential balance takes experience as well as tried and trusted systems and procedures to ensure all of these aspects run smooth.
Sample Virtual Tours - How we market your home for rent
For investors, we are a "one stop shop"
We can assist with purchasing residential investment properties, as well as with rehabs as your consultant, securing a quality tenant and subsequent management of the property. We can also assist with the sale down the road, if and when that time comes. If you own a residential home or property and are looking for a management team, look no further!
The Benefits of using Jander Group, Inc.
No hassle management
Automated owner statements
Online Owner Portal Access
Industry leading marketing tools
24/7 maintenance request handling
Prompt Response to Tenant Requests
Low vacancy rate
Low time on market
Industry specific local knowledge
What we do as your Orlando property manager:
Fill vacancies
Advertise your rental
Handle tenant inquiries
Background and credit investigations
Application processing
Lease signing
Full service repair
Rent collection
Accounting
Coordinate Evictions
Why you should choose The Jander Group, Inc. for your property management
The Jander Group, Inc. tackles the daily tasks associated with owning a rental home allowing property owners to focus their energy and time elsewhere.  We regularly update you on your property's activities and provide our expert advice when you have to make major decisions.
Experience is Key
Residential Property Management is our specialty with our staff having over 100 years of experience in the industry.  You can trust us to manage your property as if it were our own.
Happy Tenants
The Jander Group expeditiously replies to rental inquiries
Our professional, knowledgeable and ethical staff begins to establish an amicable relationship with potential renters at first contact.
Our friendly leasing agents personally show your rental home to prospective renters in order to further establish our professional character and highlight the characteristics of your property and the neighborhood.  Many property management companies have recently eliminated this vital leasing element to cut costs and now only exhibit homes via remote showings which potentially compromises the safety of your investment.
Property Evaluation
+
The Jander Group will complete a thorough assessment of the rental market for your home's particular area and neighborhood as well as the overall Orlando area. We will also report the overall condition of your rental home and advise of potential upgrades that could increase the demand and rent. Our evaluation will include an accurate and realistic rental range in order to get your property rented as soon as possible to a quality tenant.
Marketing
+
Properly marketing your rental home is essential for finding a quality tenant. The number one place people search from rental homes is online, which is why we invest a majority of our resources in strategic internet marketing through our property management optimized website, over 30 real estate specific advertising websites, and our local Realtor/MLS Organizations.
We place our professional "For Lease" sign in the yard of your rental home to capture local drive-by traffic provided the home's subdivision allows such signage.
When your property is available for rent, we professionally advertise the home through our state of the art website, many common home search websites and through our numerous local real estate contacts.  In addition to digital photos of both the interior and exterior, we also provide internal videos of vacant homes in our website advertising.
Our exemplary reputation extends through the local business chamber and Better Business Bureau. To make sure we still capture the old fashion drive by client, we will place one of our professional For Lease signs in the property's yard provided the local HOA allows such.
In addition to our online presence, we have strong relationships with our fellow realtors and local real estate community greatly aiding our ability to secure realtor referrals for outstanding clients.
Tenant Screening
+
Proper tenant screening is absolutely vital to a successful rental property; however, very few companies devote the necessary resources to fully screen prospective tenants. Most companies will take just about anyone who has a security deposit regardless of the person's financial viability for the sooner the company rents the home, the quicker that company gets paid. While The Jander Group certainly strives to promptly lease each property, we will not approve a lease application unless the applicant meets our standard leasing criteria designed to minimize the potential risk for you as the property owner. All too often we receive inquiries from prospective management clients in horrible situations with destructive and non-paying tenants that most likely should have never been permitted to lease their rental home.
The saying "you get what you pay for" routinely holds true in the property management industry and a property owner will always be taking a huge risk with a discount property management company.
We meticulously process lease applications to determine the lease applicant's qualifications for rental. At minimum, we obtain a full credit report, search eviction and criminal records, thoroughly verify rental/mortgage history, and validate stated income to analyze debt to income ratios. We actually take the time to fully analyze the lease applicant's financial viability to practically eliminate the risk of default. We have the lowest eviction rates in the local area, which is a testament to our diligence in seeking out and securing quality tenants for our property owners.
Security Deposits
+
Our standard security deposit is normally equal in value to one month's rent. There are some instances in which a lease applicant might be conditionally approved based on a higher security deposit amount. As required by Florida Law, the tenant's security deposit must be held in our escrow account until the tenant vacates the property. A tenant's deposit is for damages only, not normal wear and tear and is not used as last month's rent. After The Jander Group completes the required move-out inspection, we compile the tenant's final accounting in order to accurately prepare the security deposit disposition, which is sent to the tenant via certified mail within the time frame mandated by Florida Law.
The Jander Group places extreme care on Security Deposit Dispositions individually processing each in accordance with the respective state statutes.
Lease Preparation
+
Our proprietary lease agreement is very detailed and written by experience real estate attorneys to ensure proper compliance with state's respective Landlord Tenant Law. Additionally, our lease agreement is updated in adherence to statutes' changes and routinely revised to properly account for the ever increasing demands of the property management industry.
Our lease application is available via our website for potential renters.
We meticulously process lease applications to determine the lease applicant's qualifications for rental.  At minimum, we obtain a credit report, search eviction and criminal records, thoroughly verify rental/mortgage history, and validate stated income to analyze debt to income ratios.
The Jander Group, Inc. further protects property owners via a detailed, proprietary lease agreement examined by real estate attorneys to be in compliance with local Landlord Tenant Law.
Owner Payments and Reporting
+
Rent is due on the 1st.  If the rent is not received by the close of the state specified grace period, the tenant is promptly contacted and served with the state specific notice to pay documentation.
Owner may elect to receive their monthly owner proceeds via check or direct deposit.  Proceeds are disbursed on or before the 15th of the month provided your tenant made timely payment.
Our property management software allows you to access your monthly statements at your convenience via your online owner portal.  If any maintenance tasks were required, your monthly statements will include a PDF of the actual invoice.
The Jander Group diligently works to complete Year-End Accounting no later than the end of January for we know you promptly need this documentation to accurately and timely prepare your taxes.
Maintenance
+
The Jander Group uses independent vendors to fix maintenance issues when they arise at your rental property.  We vet these vendors to insure they complete quality work at reasonable rates and require all vendors to carry and provide proof of liability insurance and/or workman's compensation insurance.  In the same manner that we strive to quickly disburse your rental proceeds each month, we promptly pay vendor invoices, which certainly does not go unnoticed in the vendor community.  We routinely receive requests from local companies asking to be added to our vendor list due to our exemplary reputation.
Our quality relationships with our independent vendors certainly aid in our high retention rate of tenants.  Since most of our vendors have worked for us for a number of years, they greatly appreciate our professional business practices which translates to them making sure to give our tenants prompt and friendly service.  It is not uncommon for one of our vendors to prioritize our properties for they know that they will not have to beg us to pay their invoices.
There is never an up-charge assessed for maintenance work.  Your account is charged for the exact amount paid on the vendor invoice.
We fully realize that prompt responses to maintenance requests not only protects your investment but also keeps your tenant happy.  A happy tenant is much more likely to renew their lease agreement which makes your investment more profitable.
Tenant Move Out
+
As your tenant's lease agreement approaches its end date, The Jander Group contacts your tenant to coordinate a renewal lease term.  Turnaround costs between tenants is one of the largest rental home expenses, which is why we strive to have a great relationship with your tenant increasing the likelihood of lease renewal.
When a tenant does move out of your rental home, we complete a detailed move-out inspection accurately documenting the property's condition via photos.
Orlando Area Information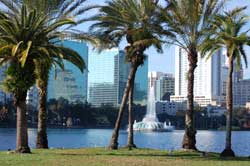 History: Orlando's incorporation as a town began on July 31, 1875, and as a city in 1885. The period from 1875 to 1895 is remembered as Orlando's Golden Era, when it became the hub of Florida's citrus industry. Perhaps the most critical event for Orlando's economy occurred in 1965 when Walt Disney announced plans to build Walt Disney World. And since the onset, Orlando has continued to grow and evolve.
Now: The Orlando area the 16th-fastest growing metropolitan area in the country in 2014. The City of Orlando is nicknamed "The City Beautiful" and its symbol is the fountain at Lake Eola in downtown Orlando. Orlando is also known as "The Theme Park Capital of the World" and in 2014 its tourist attractions and events drew more than 62 million visitors. But it also boasts world-class resorts, shopping opportunities for every budget, all-season golf courses, and some of the most enticing dining opportunities on the planet. Less known but equally inviting are the downtown sections of Orlando itself, with their cobblestone brick roads quaint small town charm. Many of these nearby towns in Central Florida are places that celebrate public art and take pride in offering a myriad of cultural opportunities.
Notable Companies / Organizations headquartered: AAA, Air Tran, Campus Crusade for Christ, Darden Restaurant Inc., Scholastic Book Fairs, Jet Blue, Lockheed Martin, Loews Hotels, Nemours Foundation, NBC Universal, Pulte Homes, Ryland Homes, Siemens AG Power Generation, The Golf Channel, United Postal Service
Weather: Orlando has a humid subtropical climate. There are two major seasons each year. One is hot and rainy, lasting from May until late September. The other is the dry, relatively cool season (late October through April) bringing less frequent rainfall, yet still with warm temperatures.
During the height of Orlando's humid summer season, high temperatures are typically in the lower to mid-90s °F. During the cooler seasons, humidity is lower and temperatures are more moderate, and can fluctuate more readily. The monthly daily average temperature in January is 60 °F. Source From Wikipedia
Areas We Serve
Orlando and Surrounding areas (we use I-4 as the dividing line between East and West)
Counties We Serve
Orange County
Seminole County
Volusia County
Get a Free Management Quote


From Our Clients
Single family homes are an attractive investment option. But the typical investor relies upon expert support throughout the "life cycle": property acquisition, tenant identification and management, property maintenance and ultimately property disposition. This is especially true for an investor that lives outside of the area.

Having enjoyed six such life cycles over the past 15 years, we are delighted to be able to endorse the range of professional services offered by Jander. Our expectations have consistently been exceeded at each step of the way. They are a tremendous business partner.

Diane and Tom C.