Tenant Resources
Resources for our Current Tenants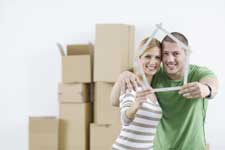 Thank you for being a Jander Group resident. We strive to offer prompt and courteous service to all of our residents. When making a request to us, please remember to include all of your contact information and a detailed summary of your request.
Tenant Login Maintenance Request 60 Day Notice
Resources & Tools
Update Contact Information
Tenant FAQ's
Who is responsible for paying for repairs & maintenance requests?
The tenant is responsible for reporting all maintenance issues to The Jander Group. If the tenant fails to properly report issues resulting in future damage, the tenant may be liable for those repairs.

For maintenance issues resulting from normal wear, the property owner pays for the repairs. If the repair issue is induced by tenant neglect (example: toy stuck down the toilet, not changing your HVAC filter monthly), the tenant will be financially responsible for the repair. The tenant should still submit the normal maintenance form and our vendor will come out to complete the repair and we will notify the tenant of the repair costs for prompt payment.
View More