Tenant Resources
Resources for our Current Tenants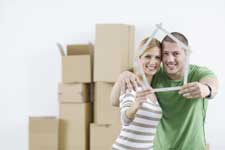 Thank you for being a Jander Group resident. We strive to offer prompt and courteous service to all of our residents. When making a request to us, please remember to include all of your contact information and a detailed summary of your request.
Tenant Login Maintenance Request 60 Day Notice
Resources & Tools
Update Contact Information
Tenant FAQ's
Can a pet visit the house?
No. Only pet(s) specifically authorized in the lease agreement may be on the premises. If any unauthorized pet is discovered to be at or have been at the property, you will be subject to pet fine(s) as stated in your lease agreement.

Please make sure you let your relatives, friends, etc. know that their pets are not permitted at your rental home at any time, even temporarily.
View More