Tenant Resources
Resources for our Current Tenants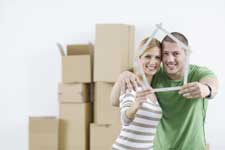 Thank you for being a Jander Group resident. We strive to offer prompt and courteous service to all of our residents. When making a request to us, please remember to include all of your contact information and a detailed summary of your request.
Tenant Login Maintenance Request 60 Day Notice
Resources & Tools
Update Contact Information
Tenant FAQ's
I want to get a pet after I've moved in. What do I do?
A pet must be approved BEFORE the pet is permitted on the premises. We cannot guarantee that we will be able to accept a pet after you have moved in. In order to potentially have a pet approved, you must make this request to us in writing with the corresponding veterinarian pet documents. If your pet addition request is approved, you will need to sign the necessary lease addendum documents as well as pay a required pet deposit and/or fee.
View More