Real Estate Services - The Jander Group, Inc.
Here to Help you with all of your Real Estate needs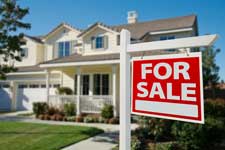 The Jander Group, Inc. offers individualized and professional representation to buyers, sellers, and investors. If you are looking for an investment home, look no further. You have found a company with expertise and unmatched experience in the local areas. Allow us to facilitate the acquisition or sale of your investment home, as we have helped purchase, sell, and manage thousands of homes in the local areas. Not only are we experts in the local areas, but we also offer expertise in contract negotiations. We will protect your financial interests through accurate, detailed, and extensive contract language. You will quickly see the added benefit of using our services versus the standard realtor.
Inquire About Our Services


From Our Clients
" Single family homes are an attractive investment option. But the typical investor relies upon expert support throughout the "life cycle": property acquisition, tenant identification and management, property maintenance and ultimately property disposition. This is especially true for an investor that lives outside of the area.

Having enjoyed six such life cycles over the past 15 years, we are delighted to be able to endorse the range of professional services offered by Jander. Our expectations have consistently been exceeded at each step of the way. They are a tremendous business partner.

Diane and Tom C.